An unique service that allows you to design your own phone case using our simple web application. You can use your own photo or create a design by using elements from our gallery. Quickly and truly simply, you have the ability to create your own unique cover that complements your outfit or highlights your personality.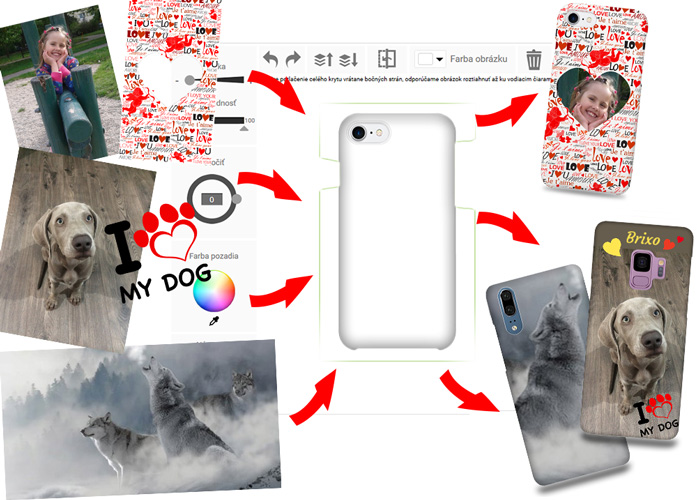 We use sublimation printing technology to create these customized cases. Sublimation printing is the application of a special sublimation ink to the surface of the covers using a heat furnace at a certain temperature and time. As a result, the solid-form ink is converted into gas and the colors penetrate the surface of the printed material. The result is a quality long-lasting print which, unlike other techniques that print just on the surface, is durable and scratch-resistant.
Cases that we use are hard plastic with precise shape and cutouts for camera, connectors and buttons so that they fit exactly to the selected device.
By combining these two technologies, we are able to provide quality print across the entire case (including the sides) that will withstand time and normal use and will add another dimension to the smartphone.
Thanks to this technology and service, we can also create our own unique designs that are available to you in our e-shop.
E-SHOP
A great use of this service that allows you to create your own design is to create cases with your corporate identity. That way you can support your brand at a very low cost and make use of your cellphone or your employees' cell phones for marketing purposes.
In case of interest, you can contact us directly by email kryty@npoint.sk